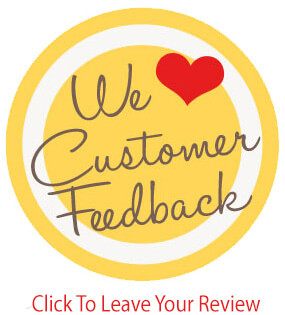 Reviews About Our RV Dealer
At Murphy RV, we pride ourselves in taking care of our customers, and we love hearing honest feedback from you. Our dealership in Melbourne, FL kindly asks you to leave a review about your experience with our staff and the service that we have provided. 
We also love to hear about your RVing adventures! Please continue to send cards and letters our way as we aim to further connect with those passionate about the RV lifestyle. Our testimonials are a way for you to learn about other RVers' experiences with our dealership while helping us improve or tweak our operations. If you want any information about our Melbourne dealership and how we can get you into the camper of your dreams, be sure to contact us at Murphy RV. We look forward to hearing from you and seeing you at our dealership very soon!
Excellent service

A rare gem in a very frustrating part of RV ownership. We are not difficult people but have found the servicing of our various RV's over 20 years of ownership at multiple service outlets to be the most annoying and expensive part of RV ownership. Our experience with the service department at Murphy is hands down the best experience we have ever had with any RV service department. You have to enter RV ownership expecting unexpected, inconvenient and expensive repairs. This service department is hands
down the best we have ever experienced. Expeditious, knowledgeable, honest, and flexible in helping get my RV back up to speed. RV ownership and repairs are much more like a boat than a car, and you have to have realistic expectations of expense and inconvenience. Murphy RV service is far and above your best partner to get back to the campsite. They are top notch. If you are disappointed with them you should seriously consider a different hobby than RV ownership. - Edward

from Melbourne, FL
Highly recommend

The Service Manager, Paul, was very helpful and knowledgeable. Tyler, who worked on my RV was great. He communicated any issues that arose, and did a great job. Lisa, in the service department was very helpful, and it was evident, that she cares about customer satisfaction.

- Wayne

from Crestview, FL
Excellent service Department

The service manager Paul Horschel was very, very helpful. He was very thorough in his initial assessment -spending time to understand what service I needed. He gave me a good estimate of completion date and explained the hourly fee's thoroughly. He called me to review and get approval once they completed some diagnostics. The service was excellent and completed on time, all the staff were very courteous and friendly. When I picked up my rig, Paul took time to explain something to me that didn't need repair but which I just needed a better understanding of how it worked and he took a few extra minutes to explain it to me
To me, this is above and beyond the kind of service I have received at other places.. This is a top-notch service department and they will get all my service business from now on. - Sue

from Melbourne, FL
Al Busy - Excellent

Talking to Al he was informative without being pushy. Knows his campers. You can tell he's camped and takes the time to know his inventory. Refreshing.

- Manuel

from Medina, OH
Intermittent electrical issues with our Thor Sequence class B rv

We called several of the better known establishments all were a month or more out for an appointment. Stopped by Murphy's service dept got an appointment for the next week which happened to be the day before hurricane Ian hit. Very hectic there that day but Paul spent an hour or so with me, diagnosed the problem, ordered the part,and had me fixed in a week.
Murphy wasn't open when we bought our rig, but Paul and his crew treated us like family. We'll be using Murphy for all our RV needs. - Mick

from Melbourne, FL
Expertise and excellent services

They made an estimate and they respected the amount of the repairs. Paul and his personel were eager to help us in order for us to leave satisfied. He explained in details what was wrong with our water heater and repaired it in a good time frame. We highly recommend their excellent services.

- Andre

from Montreal, QC
Great RV Dealership!

I buy a new RV every few years, this RV dealership is definitely the best of them all. I walked in, checked out a few RVs, made an offer, and that offer was accepted, easy as that! The sales manager I worked with was Gene Ford, nice guy, and easy to work with. In closing, let me give a special shoutout to those that I worked with during my experience with Murphy RV, Brian Frein, Tyler Flemming, and Paul Horschel, all great guys with even better customer service skills. Murphy RV, you are the best, I'll see you again in a few years. Robert S

- Robert

from Orlando, FL
Great RV Dealer

Everyone that was involved from sales to financing (Alan, Gene, Jay, Margo) were superb. Their knowledge in every aspect to purchase the RV made the process go smoothly. I live in Ohio and found the RV online. Everyone responded quickly to my questions and worked with me from start to finish to complete the purchase and pick up the RV. The suggested service to transport the RV to another location was top notch.

- Bonnie

from Germantown, OH
Things happen!

The true testament of a great company is their ability to deal with a challenge. From the tech to the owner this was handled with the utmost professionalism rarely seen these days. This will surely grow this RV dealership into the measure others should attempt to emulate. Thanks job well done!

- James

from Palm Bay, FL
Things happen!

The true testament of a great company is their ability to deal with a challenge. From the tech to the owner this was handled with the utmost professionalism rarely seen these days. This will surely grow this RV dealership into the measure others should attempt to emulate. Thanks job well done!

- James

from Palm Bay, FL
Fantastic Service

Brandon in finance department called me back same day after I applied online. Made the transaction seamless and simple! On site was personable and had me in and out with paperwork completed quickly. Highly recommend Murphy RV!

- Catherine

from Melbourne, FL