Used Dutchmen RVs For Sale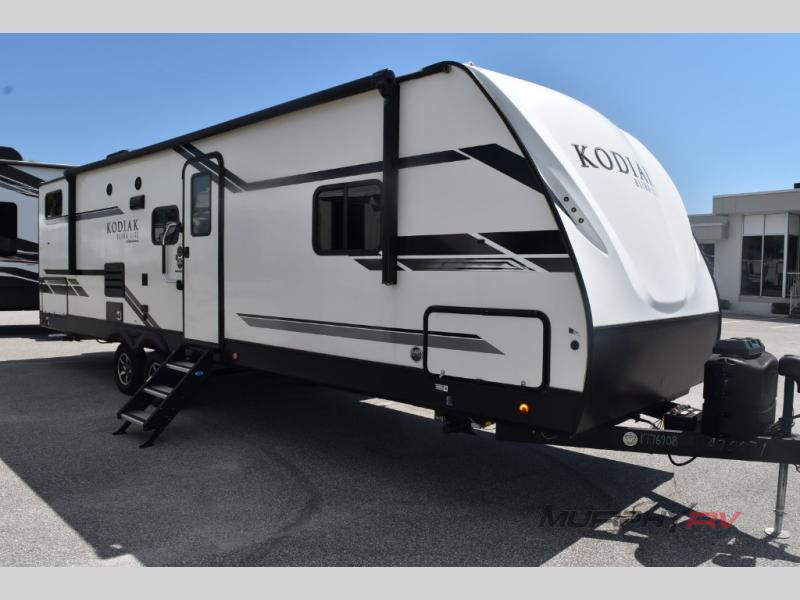 Our selection of used Dutchmen RVs features high-quality travel trailers to choose from. Our RV dealership in Melbourne, FL is consistently aiming to assist RVers in the area, and that includes pairing you with your next RV.
Shopping for a used RV is a great option for those new to the lifestyle and full-time travelers alike. Opting for a used model provides a bevy of short-term and long-term benefits, and Murphy RV is here to help you select the right one for you.
Used Dutchmen RVs For Sale in Melbourne, FL
Dutchmen RV features a variety of great models to choose from, including the Kodiak series. The Kodiak leads its segment in lightweight technology with an aluminum superstructure design, with units light enough to be towed by most SUVs, minivans, crossovers and light trucks. When you choose a Kodiak, you have the model that best fits your camping and adventurous needs.
The Kodiak Ultimate features sturdy and stable aluminum entry steps, residential 70" x 80' king beds on all floorplans, and a heated and enclosed underbelly to keep all of your RV's vital functions out of the elements.
The Kodiak Ultra-Lite boasts a solar panel on top, providing clean, renewable power and independence from the grid, along with queen beds on all floor plans. No matter which Kodiak model you choose, you are getting a state-of-the-art model with the power to elevate each journey.
Shop for a Used Dutchmen RV in Melbourne, FL with Murphy RV
If you're interested in traveling in a used Dutchmen RV, be sure to visit us at our RV dealership in Melbourne, FL for a closer look at our used RV inventory. If you have any questions, we invite you to contact us online at Murphy RV. We hope to see you soon!